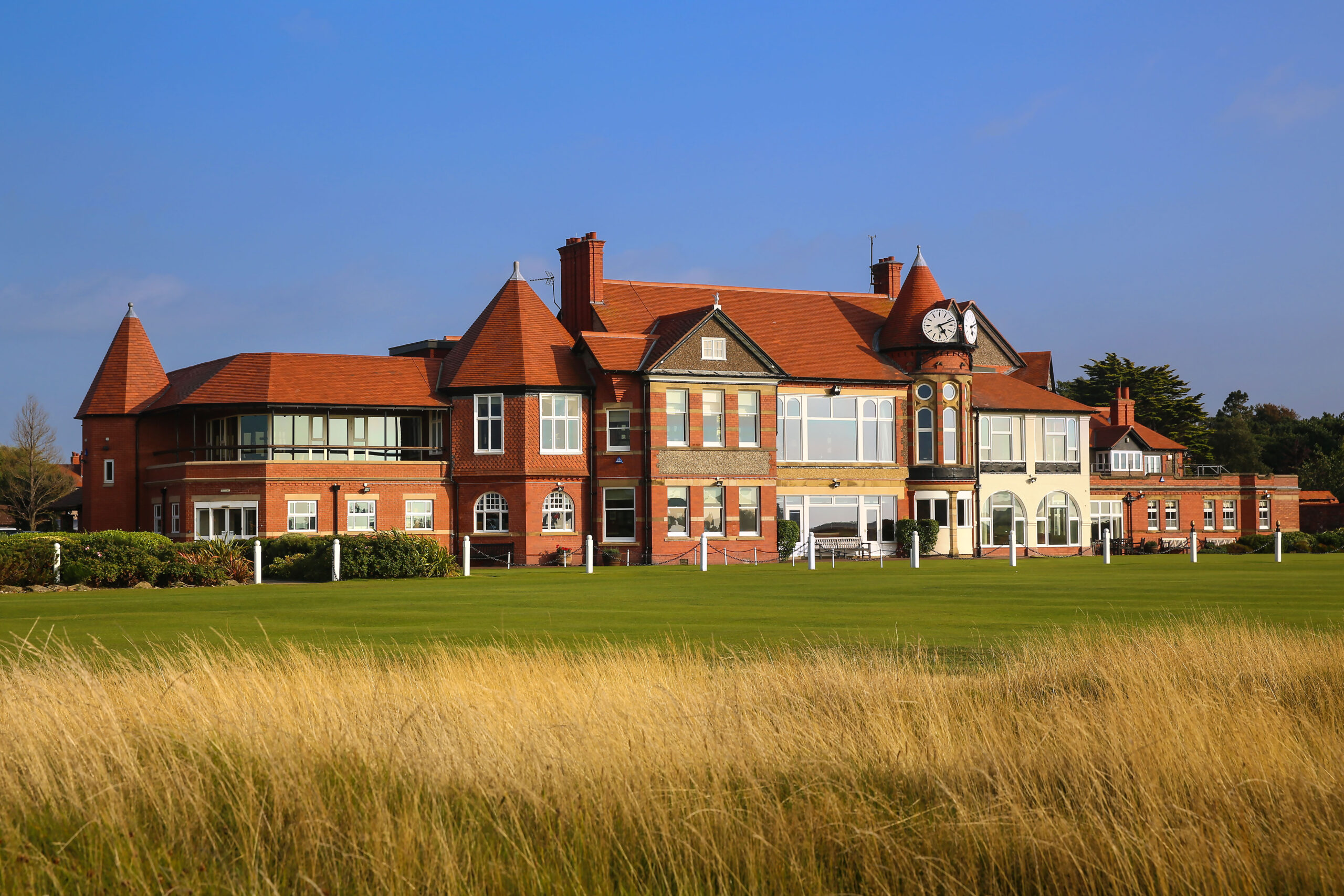 Essendon, Hertfordshire, UK – 3 March 2022 – GMS is delighted to announce a new partnership with 2023 Open Championship host venue, The Royal Liverpool Golf Club, supporting the prestigious club with digital consultancy and, specifically, elevating its consumer-facing content across channels.
With a particular emphasis on driving growth and exposure across Hoylake's social media channels, the partnership is effective immediately and marks an exciting chapter for the club as it begins to ramp up preparations for next year's 151st Open.
Founded in 1869 in the small town of Hoylake, in the north-west of England, the golf club boasts a prestigious and enviable history, having hosted The Open on no fewer than 12 occasions: in 1897, 1902, 1907, 1913, 1924, 1930, 1936, 1947, 1956, 1967, 2006, 2014. Many of golf's greatest names have graced the famous links in that time, including the two previous winners at Hoylake – Tiger Woods lifting the Claret Jug in 2006 and Rory McIlroy triumphing in 2014.
One of golf's most iconic venues, Hoylake has also hosted an array of the sport's most high-profile tournaments, including The Amateur Championship, the Ladies' British Amateur Championship, the Women's British Open, the Walker Cup, and the Curtis Cup.
Commenting on the new partnership, Sam Elder, Director of GMS, said: "With the eyes of the golfing world set to turn their attention to Hoylake in the build-up to next year's Open, this is a very exciting new partnership for us, and we are delighted to add such a prestigious venue to our roster of clients.
"Hoylake is renowned across the globe as one of the very best venues in the UK and we are looking forward to helping the club to continue to elevate that reputation across the club's digital platforms. 2023 is set to be an historic year for Hoylake and we are thrilled to be a part of the build-up to, and hosting of, such a landmark event as The Open Championship."
Hoylake is a venue with a proud heritage, and the partnership with GMS will assist in amplifying the club's content to the wider golfing world.
"Every few years, The Open puts Royal Liverpool, Hoylake, Wirral and wider Merseyside in a global spotlight, but this doesn't mean we can stop reminding people that the Club is always eager to attract visitors from home and abroad," commented Mark Gorton, The Royal Liverpool Golf Club's Head of Media and PR for The 2023 Open Championship. "They are vital to Royal Liverpool, and we are proud to offer our 'Hoylake welcome' when they come here to play one of Britain's oldest and greatest golf courses.
"This year brings the 150th Open to St Andrews, and in 2023 the championship returns to Hoylake, our thirteenth. The partnership with GMS aims to make sure that the spotlight shines on Royal Liverpool all year round on digital platforms, day in day out, in order to reach the world's golfing community."
Royal Liverpool Golf Club joins the current GMS client roster which includes Bernhard & Company, BGL Golf, Chart Hills Golf Club, Close House, ECCO GOLF, Essendon Country Club, Foremost Golf, Golfbreaks, Golf Genius Software, Golf Pride Grips, La Finca Resort, La Reserva Club, Nippon Shaft, Shot Scope Technologies, Toptracer, PING, PING Apparel, Prince's Golf Club, Royal Lytham & St Anne's Golf Club, and Sotogrande SA, among others.