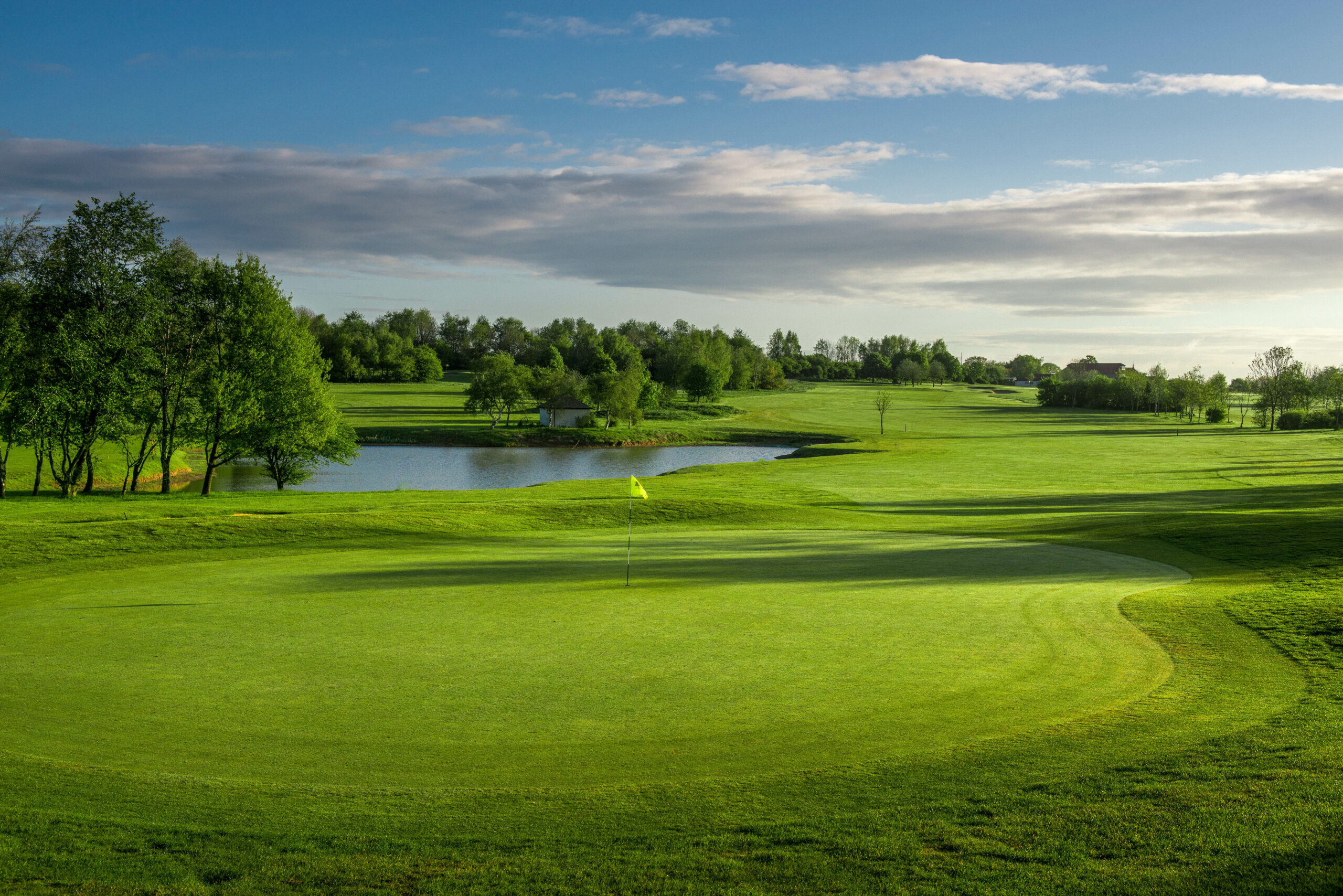 Posted on
October 6, 2021
Located near Bristol, Thornbury Golf Centre is set to embark on an exciting £600,000 irrigation investment project which is designed to amplify the look and playability of both golf courses, while also dramatically improving maintenance efficiency.
The project – funded by club owner and operator, Burhill Group Limited (BGL) – represents the group's unwavering dedication to facility improvement and enhanced member and customer experience, while also reflecting a surge in membership numbers at all 10 clubs in recent years.
The first phase of the project will cost around £275,000 and will see the foundations laid across both golf courses for the installation of a new high-tech irrigation system that will include tee boxes, fairways, approaches and greens. Crucially, the new system will allow the club to better manage the amount of moisture in the ground, making the courses more playable, all year round.
Once completed, the new irrigation system will be controlled via mobile device or computer, allowing maintenance teams to control the conditioning of the golf courses, 24-hours a day. This will make a huge difference to staff efficiency and will also help to deliver an exceptional golf experience that can be enjoyed by club members, guests, and visitors.
Tim Good, General Manager of Thornbury Golf Centre, said: "We are delighted to have been afforded this opportunity by BGL, to make further enhancements to our facility. We are committed to delivering the very best golfing experience for our members and guests, and this is the next step along our road of continuous improvement."
Guy Riggott, Operations Director at BGL Golf, commented: "We are constantly monitoring the progress of our facilities and looking for new and innovative ways to improve our offering. With this upgrade to the irrigation system across both courses, the team at Thornbury will be able to offer a first-class golfing facility, 12 months of the year."
This news comes immediately following the club's announcement that it has been officially awarded with the SafeGolf Accreditation and has been recognised as a GEO Certified venue. These awards reflect the club's commitment to health and safety, the local environment, social responsibility, and sustainability.
Good added: "We are constantly looking at ways to develop and improve our working practices, so we are extremely pleased that both England Golf and GEO have recognised our efforts, both in health and safety and environmental sectors."
To find out more about Thornbury Golf Centre and to book your visit, head online to www.thornburygc.co.uk, or call 01454 281144.
For more information on Burhill Golf and Leisure Ltd visit www.bglcompany.co.uk or follow @BGLGolf on LinkedIn.