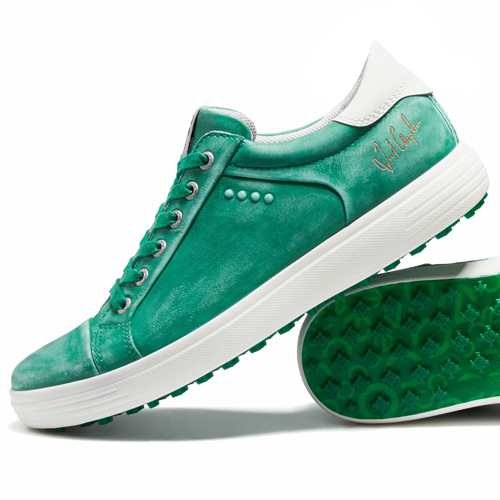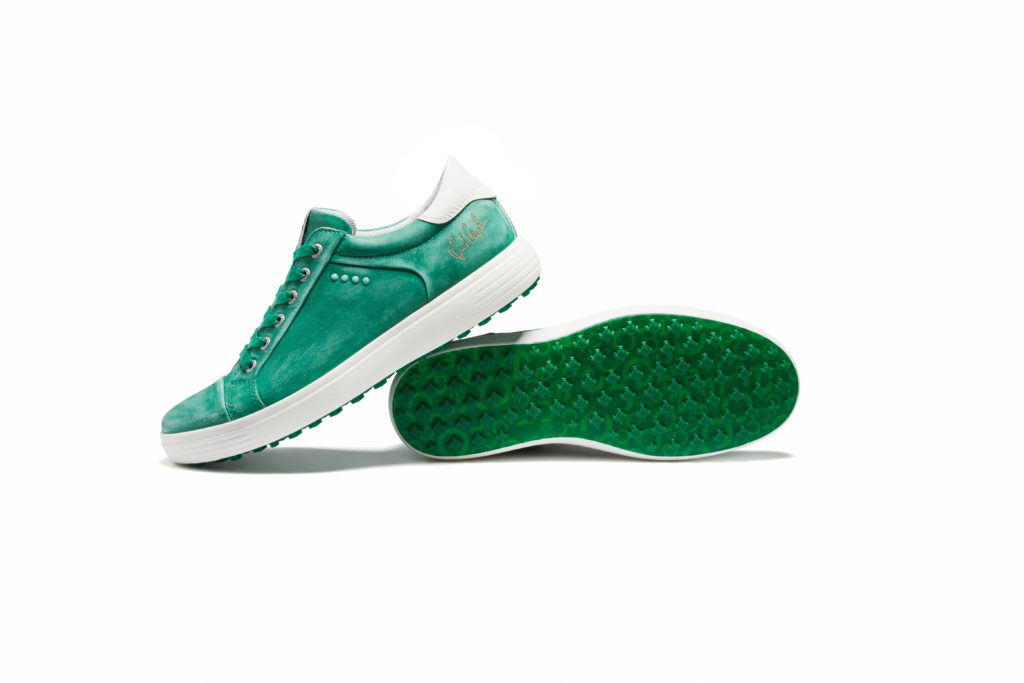 Danish company ECCO – a leading global manufacturer of innovative footwear – announces that a Fred Couples 'Signature Edition 1992' version of its acclaimed Casual Hybrid model will be available at select retailers worldwide beginning early April.
Co-designed by Couples, the shoe commemorates his two-stroke victory at the 1992 Masters. Produced in a limited run of 1,992 pairs, it boasts an eye-catching white/green color combination and is laser-engraved with Couples' distinctive autograph on the lateral (outer) side.
"The Masters is a really special tournament for me and I always appreciate the support ECCO provides," says Couples. "I thought we could do something really fun with the Casual Hybrid this year and am thrilled by the design we created."
Highly water repellent via the proprietary ECCO HYDROMAX™ treatment, the Fred Couples 'Signature Edition 1992' model combines a sleek sneaker look with premium leather uppers and advanced performance technologies. It is built atop the patented E-DTS outsole, which boasts approximately 100 moulded traction bars that deliver nearly 800 traction angles to promote superb grip in a variety of conditions.
"Fred and the Masters are a magical pairing and each year the world tunes in to see his performance at Augusta National," says Michael Waack, Head of Global Golf at ECCO. "None have been better than when he slipped on the Green Jacket, so it's fitting to celebrate that exceptional victory with a very distinctive shoe."
Like all ECCO golf shoes, this new Casual Hybrid is crafted at company-owned factories using the Direct-injection Process. This bonds the upper and outsole unit, creating a one-piece shoe construction without the use of glue or stitching. Benefits include a firm, water-tight seal, lightweight flexibility and out-of-the-box comfort.
In addition to Couples, the ECCO Golf collection is endorsed by scores of other Tour stars worldwide, including Ernie Els, Graeme McDowell, Thomas Bjørn, Marcel Siem, Thongchai Jaidee, Will Wilcox, Na Yeon Choi, Caroline Masson, Jennifer Johnson, Sadena Parks, Kendall Dye, Line Vedel Hansen, Pernilla Lindberg, Therese Koelbaek, Sophie Giquel-Bettan, Liz Young, Sally Watson, Linda Wessberg, Emily Kristine Pedersen and Nanna Madsen, among others.
For further inspiration, please visit www.ecco.com/golf.