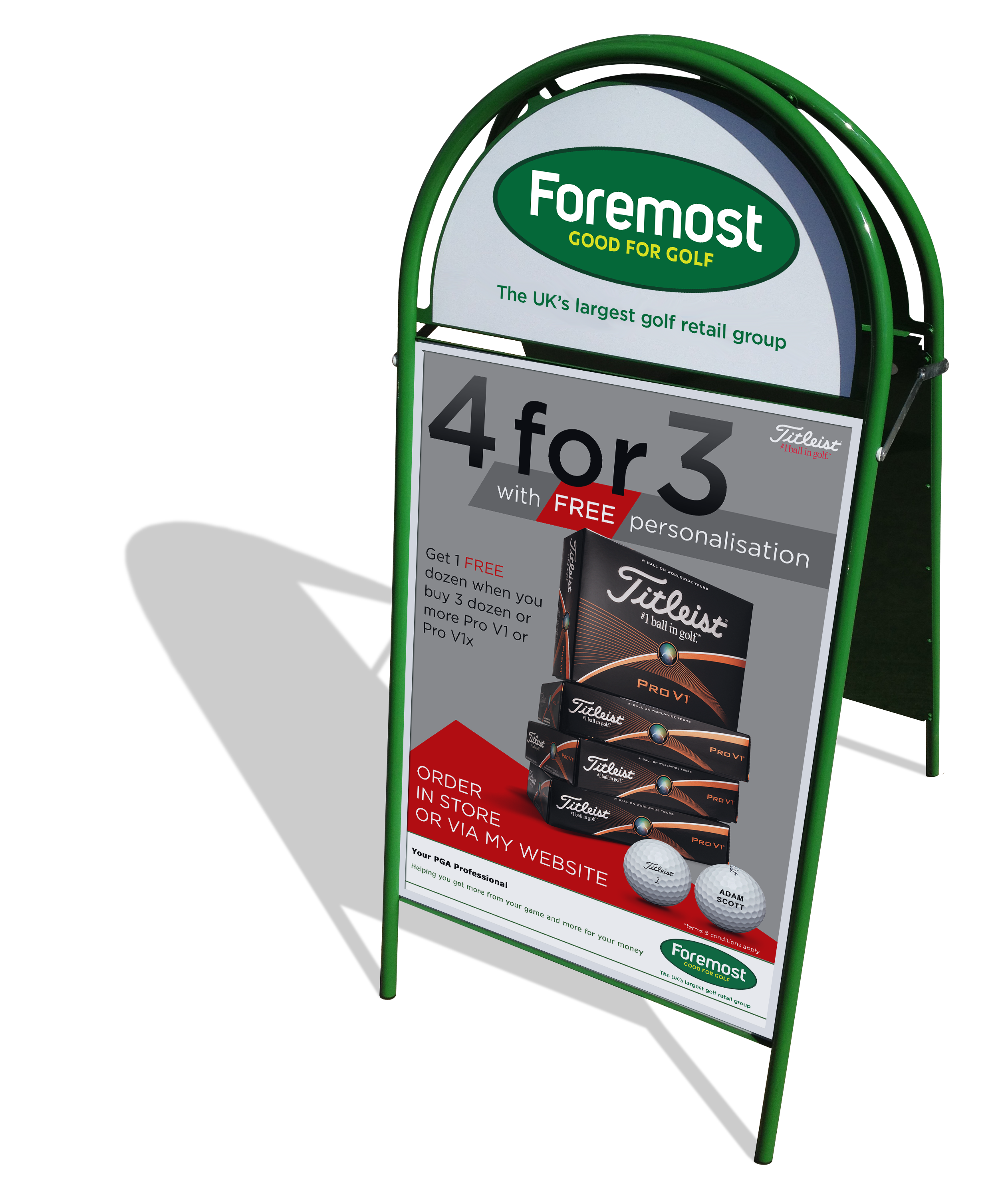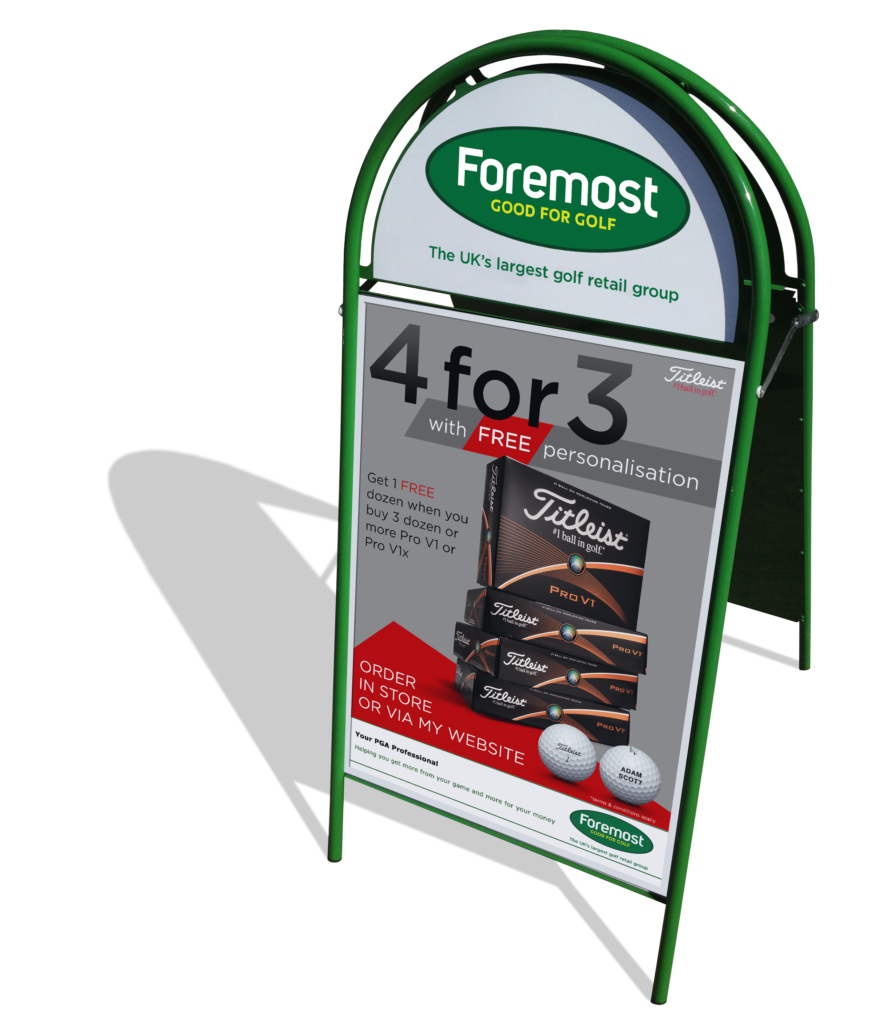 Customers of Foremost professionals have been buying Titleist golf balls in record numbers during the recent '4for3' ball promotion.
Participating Foremost members saw their sales of Titleist Pro V1and Pro V1x golf balls increase by an impressive 20% relative to the comparable figure during the same promotion in 2014 and they also saw their share of nationwide sales at all participating golf retail outlets rise from 30% to 36% year-on-year.
The final figures show that it was Foremost's Elite Marketing Programme (EMP) members who enjoyed the biggest sales during the promotion which ran from March 17 to April 17 throughout the UK and Ireland.
Spencer Manning, UK & Ireland Sales Manager for Titleist, commented: "Titleist's Loyalty Reward promotion reached record heights in 2015, as more UK & Irish consumers than ever took advantage to personalise the No 1 ball in golf for the start of the season.
"It was particularly pleasing to witness the significant growth in participation and sales that took place from within the on course channel.
"Foremost, led by their successful EMP programme, were once again able to play a leading role in enabling more PGA professionals to engage in the promotion by connecting with more golfers, driving incremental sales.
"For the Foremost group to have continued to achieve such outstanding results over a number of years is testament to their support of the Titleist brand, together with their ever growing successful marketing platform. "
The nearly 250 EMP members who participated in the programme claimed 63% of the group's overall sales during the promotion, with half of those sales being generated by the dedicated web-based online ordering system where customers can conveniently place their order and then collect at the Foremost EMP member's store. This online service is exclusively available for EMP professionals.
Andy Martin, Foremost Company Director, commented: "I am delighted to report that for the fifth year in-a-row Foremost members enjoyed record sales during the recent Titleist '4for3' ball promotion.
"Our members have always done well out of the promotion but this year has been incredibly successful with our members now accounting for 36% of the total sales at all participating green grass, on-line and High Street outlets around the country.
"That performance provides further proof that Foremost members are continuing to win the battle against their retail rivals and it is our EMP members who are leading the way. There's no doubt Foremost EMP members in particular are bucking the trend in what remains a relatively stagnant market."
Titleist's annual '4for3' ball promotion gives golfers the chance to receive one dozen free balls when they purchase three dozen or more Pro V1 or Pro V1x golf balls and to make the promotion even more special all of the balls can be personalised with a chosen message.
"It's a great deal for our customers," added Martin. "It also gives our members a chance to increase their income at what is traditionally a relatively quiet time of the year so it works for all concerned."   
Full details about Foremost can be found at www.foremostgolf.com