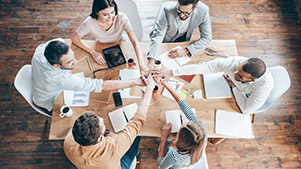 Posted on
December 20, 2016
Hoebridge, a BGL venue on the outskirts of Woking, has recently unveiled its newly refurbished Gym after a £250,000 investment at the venue.
The renovations to the Gym at Hoebridge, previously known as Horizones Health and Fitness, received a complete makeover with the introduction of state-of-the-art Matrix equipment, 'My Ride' spin technology, and refurbished changing rooms and fitness studios.
"The investments made at Hoebridge this year have enabled us to provide an even better service to our many members and visitors," commented Mike O'Connell, Senior General Manager at Hoebridge.
"The refurbishment to the Gym at Hoebridge is the final stage in an extensive project to enhance the facilities we have on offer here, and invite more people from the area to enjoy the social, health, and leisure benefits of visiting Hoebridge," he continued.
Over the last 12 months, nearly £500,000 worth of investments have been made at the club with enhancements to the centre's events facilities, including the installation of a purpose built function suite that was opened earlier this year for both recreational and business use.
Hoebridge has a lot on offer with three separate golf courses surrounded by scenic countryside, Footgolf facilities, Mr Mulligan's Pirate Golf, a Gym, and two multi-purpose function rooms, both available for private or business hire.
For more information on Hoebridge, visit www.hoebridgegc.co.uk.