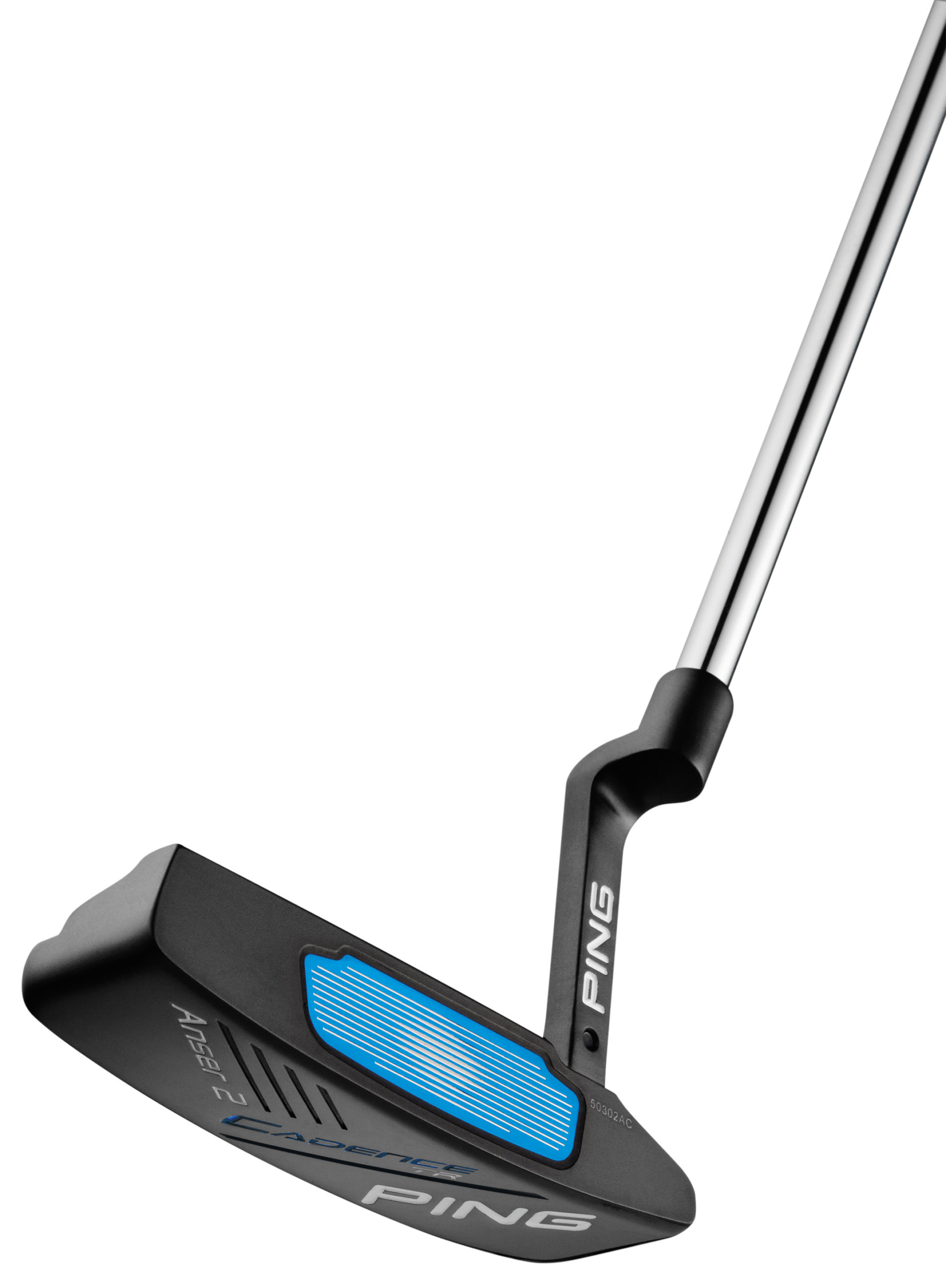 Posted on
January 8, 2015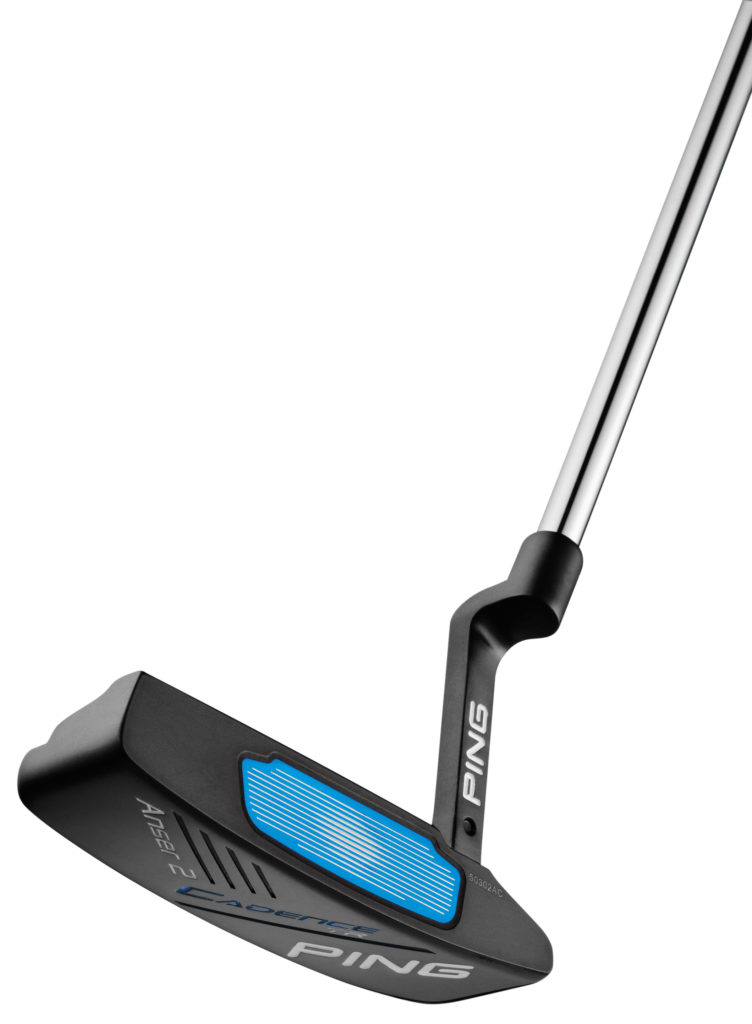 Game-changing innovation and expanded custom-fitting opportunities provided the inspiration for PING's newest products, which the company announced today. The Glide wedges, G30 LS Tec (Low-Spin Technology) driver, Cadence TR putters each showcase PING's primary point of difference: its ability to make measurable performance gains without sacrificing any important attributes.
The Glide wedges are engineered from the hands down (grip to sole) to optimise versatility and control. The G30 LS Tec driver (PING's third G30 driver model) combines lower spin with a high MOI. Cadence TR putters offer traditional- and heavy-weighted models to match a player's stroke tempo and feel preference. Beginning today, the product line can be pre-ordered at PING-authorised golf shops around the world.
"Engineering performance without sacrifice means as we achieve more distance, for example, there's no trade-off in forgiveness, accuracy or feel," said John A. Solheim, PING Chairman & CEO. "Our Glide wedges have several innovations to make it our most versatile and consistent wedge line ever. In the Cadence TR putters, different-weighted face inserts represent a new approach to putter fitting for better results on the greens. The G30 LS Tec driver complements our industry-leading G30 driver family and is a great fit for golfers looking for that elusive combination of low spin and forgiveness.
Glide Wedges
The proprietary Dyla-wedge grip is ¾ of an inch longer to encourage gripping down to control ball flight. The CFS Wedge shaft is optimised in weight, flex and balance to provide a stable feel and lower ball flights. Three versatile sole designs vary in width – standard, wide, and thin – enabling players to be fit for their angle of attack and common turf conditions. In lofts 47 through 54, loft-optimised Gorge grooves have a 16º sidewall to maximise groove volume for improved performance on full shots. A 24º sidewall and tighter radius in lofts 56 through 60 optimise spin on chips and pitches. The chrome-plated 431 stainless steel head repels moisture to create more friction for improved spin and consistency in wet conditions and lies in the rough. 
– Available in standard sole (SS), thin sole (TS), and wide sole (WS).
– 13 loft/sole options: SS: 47º, 50º, 52º, 54º, 56º, 58º, 60º; TS: 58º, 60º; WS: 54º, 56º, 58º, 60º
– Dyla-wedge grip: ¾-inch longer, grip-down markings at 1 3/8″ intervals, softer tapering profile
– Stock shaft: CFS Wedge (stiff flex, 118g)
– RRP £105 w/steel shaft; £120 w/graphite shaft

G30 LS Tec (Low-Spin Technology) Driver
A sole weight positions the CG extremely low and back (slightly forward of the standard G30 driver) to generate low, stable spin (approximately 400 rpm less) with a high MOI for exceptional flight control and distance on off-centre performance. Turbulator Technology on the crown reduces aerodynamic drag on the downswing to help increase clubhead speed, and the thin T9S titanium face increases ball velocity for more distance. Using Trajectory Tuning+ Technology, players can add or subtract up to 1 degree of loft. The high-balance-point TFC 419D shaft has a CG closer to the grip end, promoting a simultaneous increase in the clubhead's energy, momentum and inertia.
– Lofts: 9° & 10.5° (5 settings: Standard, +0.6º, +1º, -0.6º, -1º)
– Std. length: 45.75″, Std. swingweight: D3, Head weight/size: 206g, 460cc
– Stock graphite shaft: PING TFC 419D (Soft R, R, S, X); Optional shafts (Std. length: 45.25″): Tour 65 and Tour 80 (R, S, X) provide low spin with a stable feel.
– RRP £299
Cadence TR Putters
Engineered to fit a golfer's stroke tempo and feel preference, Cadence TR models advance putter fitting by using different-weight face inserts. Traditional-weight models feature an aluminum insert (blue in color) and typically fit golfers with mid-to-faster tempos and can help with lag putting. Heavy versions (black) add mass with a stainless steel insert to match slower-tempo strokes, and can lead to better results on shorter putts. Both face inserts feature the next generation of True Roll (TR) Technology grooves that provide forgiveness by normalising ball speeds across the face. They vary in depth and width from the centre of the face to significantly improve ball-speed consistency on putts of any length.
Eight models, including four new designs (Anser W, B65, Tomcat C, Rustler) and a counter-balanced option (Anser 2 CB), are available to fit all stroke types (Straight, Slight Arc and Strong Arc). Each features a black PVD finish and white alignment lines. Weight differentiation in the high-MOI Ketsch model is achieved with different 17-4 stainless steel sole plates that vary in thickness. All models available with adjustable-length shafts
NEW Anser W (High-MOI blade, alignment line extends through face)
– Traditional, 350g; Heavy, 375g
– Slight Arc stroke type; lie angle +/- 4º
– Non-adjustable length, RRP £139
– Adjustable length, RRP £163
Anser 2 (Blade, clean top rail and single alignment line)
– Traditional, 340g; Heavy, 365g
– Slight Arc stroke type; lie angle +/- 4º
– Non-adjustable length, RRP £139
– Adjustable length, RRP £163
Anser 2 CB (Counter-balanced, 38″ std. length, 50g counterweight, 17″ grip)
– Traditional insert only, 400g
– Slight Arc stroke type; lie angle +/- 4º
– Non-adjustable length, RRP £164
– Adjustable length, RRP £188
NEW B65 (Face-balanced blade, Anser-style hosel and rounded design, single alignment line)
– Traditional, 340g; Heavy, 365g
– Straight stroke type; lie angle +/- 4º
– Non-adjustable length, RRP £139
– Adjustable length, RRP £163

NEW Tomcat C (Centre-shafted mid-mallet, sight line and ball-width alignment guides)
– Traditional, 355g; Heavy, 380g
– Straight stroke type; lie angle +/- 2º
– Non-adjustable length, RRP £139
– Adjustable length, RRP £163
Shea H (Heel-shafted mid-mallet, rounded shape w/single alignment line)
– Traditional, 345g; Heavy, 378g
– Strong Arc stroke type; lie angle +/- 4º
– Non-adjustable length, RRP £139
– Adjustable length, RRP £163
NEW Rustler (High-MOI mallet with alignment line extending from top rail to back of putter)
– Traditional, 350g; Heavy, 383g
– Straight, Slight Arc, Strong Arc stroke types (achieved by different shaft bends); lie angle +/- 2º
– Non-adjustable length, RRP £159
– Adjustable length, RRP £183
Ketsch (Machined aluminum mallet, milled TR grooves, 17-4 SS sole plate, ball-width alignment aid extending from top rail to back of putter)
– Traditional, 355g; Heavy, 388g
– Straight, Slight Arc, Strong Arc stroke types (achieved by different shaft bends); lie angle +/- 2º
– Non-adjustable length, RRP £185
– Adjustable length, RRP £209